Your Current Location:Home > Services > Customize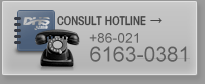 Customize
To our distinguished guests, we're honored to be chosen to provide services, please feel free to fill the information, in order for us to get to know more about your personal needs, and recommend the most personalized boat for you only!

There is no best boat, but the most suitable boat! The right boat makes the value maximized.
Looking forward to be at your service.
User's Infor
1. What would you prefer, the stabilized comfort boat or speedy sport boat?

stable speedy

2. What would you prefer, streamlined or classic?

streamlined classic

3. What do you like, power boat or sail boat?

power sail

4. What length of boat do you want?
5. Do you like opened- flybridge?

Yes No

6. Your boat will be used for:

Personal & family Business entertaining transportation chartering

7. what water area will your boat be used?
8. How often your boat will be used in ocean?
9. What's your speed requirement
10. Do you need the conference function?

Yes No

11. Do you need bed in cabin?

Yes No

12. Do you need galley onboard?

Yes No

13. Do you need to have meal on board? How many persons?

Yes No

14. Do you need additional fishing equipment?

Yes No

15. Do you need showering equipped?

Yes No

16. Will you consider to hire the professional skipper to cruise the boat?

Yes No

17. What's your budget?
Personal infor the blew infor will be remain confidential

NAME 

COMPANY NAME

EMAIL

TEL

MEMBER YET? Yes No

THE NAME OF BOAT CLUB YOU JOINED